Artistic curriculum
I started studying the harp with the guidance of Mirella Vita and after my diploma from the L. Marenzio Music Academy I dedicated my studies to Early Music.

Attracted to the range of timbre and techniques possible on non mechanical instruments, I attended many specialist courses on the Arpa doppia, Basso continuo and the Arpa de dos ordenes (the Spanish Baroque chromatic harp with two crossed rows of strings) in Italy and Spain.

In 1996 I undertook my professional career as a performer of Basso continuo and as a solo artist working in collaboration with numerous artists in the field of early music among which G.Garrido (Ensemble Elyma), J.Savall (La Capella Reial de Catalunya), A.Curtis (Il Complesso Barocco), D.Fasolis (I Barocchisti), M.Minkovski, (Les Musiciens du Louvre), E.Velardi (Alessandro Stradella Consort), D.Cantalupi (L'Aura Soave), M.Longhini (Delitiae Musicae), F.Lasserre (Ensemble Akademia), C.Astronio (Bozen Baroque Orchestra), R.Favero (Oficina Musicum), F.Colusso (Ensemble Seicentonovecento), A.L.King and F.Lombardo (L'Homme Armè), F.Missaggia and M.Hugget (I Musicali Affetti), while with the ensemble Modo Antiquo (B.Hoffmann) I took part in projects on Medieval Music.

I have taken part in important festivals and prestigious theatres and concert halls in Austria, Argentina, Belgium, France, Italy, Greece, Morocco, Holland, The Slovak Republic, Portugal, Principality of Monaco, Spain and Switzerland.

Since 2004 I have been collaborating with the ensemble Les Talens Lyriques directed by C. Rousset with whom I have performed several times in the historical Théâtre des Champs-Élysées in Paris and from its beginnings I have worked with Cappella Mediterranea, an ensemble directed by L.Garcia Alarcon.

I have recorded cds for many record labels among which Alia Vox, Alpha, K617, Naïve, Naxos, Stradivarius, Tactus and Zig Zag territoires, some of which have been presented with important awards such as the Diapason d'Or , the 10 de Repertoire and the 4 clès of Télérama.

I studied Opera at the Music Academy of Padua with Adriana Castellani Rossi as my coach and then concentrated on exploring vocality with L.Serafini e A.Goussev.
With my voice, and my own accompaniment on the harp, I have performed solo recitals in Italy and in France, of specialist music genres from past centuries and from the present day.
In 2010 I participated in the realization of "Stabat Mater" by G.B.Pergolesi together with I Cameristi di Rovereto and I lent my voice to the Sirena del lago (Mermaid of the Lake) in the multimedia version of "Il Principe e la Sirena" (The Prince and the Mermaid) by F.Pisanu a special production put on for the reopening of Thun Castle (Trento, Italy).
In 2012 I participated in the realization of "Requiem" by W.A.Mozart under the direction of Matteo Valbusa.

I have published articles and reviews of original music for the harp for the publishers Pizzicato Verlagh Helvetia.


Educational projects and teaching curriculum
Since 2002, I have also worked on educational projects alongside my artistic activities.
I have held seminars on the history of early harps as well as practical workshops in the Music Academies of Udine and Trento. From 2004 to 2008 I taught Renaissance and Baroque harp at the Music Academy of Vicenza within the experimental courses of Early Music.

As teacher of Baroque harp I collaborated with the association "Barocco Europeo" of Sacile (PN) in 2007 and in 2008 and with the association "Il Teatro della Memoria" of Rome in 2010 and 2011.

I have also held courses of Celtic Harp at the Music Academy of Vicenza from 2006 to 2008 and in 2007 I started up the Harp class at the school I Minipolifonici of Trento while at Turin, in 2009, I gained the qualification for the Suzuki Method of teaching the harp as a pupil of G. Bosio.

With the objective of popularizing the harp among school children I wrote the story "C'era una volta l'arpa" (Once upon a time there was a harp) which retraces the most important steps in the history of the harp and I created the musical fairytale "Arpacadabra" which I performed on its debut in 2008 together with my pupils and several guest harpists, at the Minifilarmonica festival in Trento.

Experiences of Harp for Health
Following on from the significant experience gained in projects related to music therapy I have devised several "therapeutic listening" programmes aimed at the guests of care homes, prisons, hospitals, recovery and social rehabilitation centres.

I have worked at the care home of cooperativa sociale Spes in Trento collaborating on the project called "Tracce ed Emozioni" (tr.Traces and Emotions) , aimed at guests with degenerative illnesses.

At the hospital of Borgo Trento (Verona) I took part in a new project called La Cetra di Orfeo: Musica in Azienda Ospedaliera (tr. The Cithara of Orpheus: Music in the Hospital Environment) elaborated by Dr. Di Renzo and aimed at the guests of the radiotherapy/endocrinology ward.

Also worth noting is my participation in the series of concerts for Musica per la Salute (Music for Health), an event which was awarded the Targa d'Argento (Italian Presidential Award) by the President of the Republic for the important contribution it made to the social sphere.


Some of my collaborations…
Teatro Colon
Buenos Aires, Argentina
Ensemble Elyma, G.Garrido
C.Monteverdi, L'Orfeo
in 2000

Gran Teatre del Liceu
Barcelona, España
La Capella Reial de Catalunya, J.Savall
C.Monteverdi, Canti Guerrieri e Amorosi
in 2001

Théatre des Champs–Elysées
Paris, France
Les Talens Lyriques, C. Rousset
G.F.Handel, Giulio Cesare in Egitto
in 2006

Festival d'Ambronay
Abbatiale, France
Cappella Mediterranea,
L.Garcia Alarcon
M.Falvetti, Il Diluvio Universale
in 2010
Festival Claudio Monteverdi
Teatro Ponchielli, Cremona, Italia
Ensemble L'Aura Soave Cremona
G.F.Handel, Concerto, Op.4, n.6
in 2011
My articles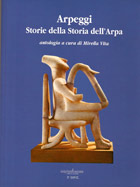 The harp in "L'Orfeo" by Monteverdi
From the "Arpeggi" anthology
Edited by Mirella Vita
Pizzicato Edizioni Musicali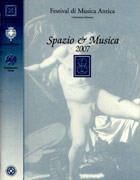 The harp in Italy between the Renaissance and the Baroque
from "Itinerari musicali tra arte e storia"
XI edizione
Spazio et Musica, Vicenza
My reviews of harp music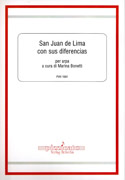 Anonymous manuscript MS816
San Juan de Lima con sus diferencias
Cifras para Arpa
Ed. Pizzicato Verlag Helvetia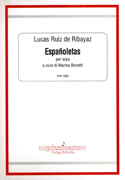 Lucas Ruiz de Ribayaz
Españoletas
from the collection "Luz y norte musical" para caminar por la Cifras de la Guitarra Española y Arpa
Ed. Pizzicato Verlag Helvetia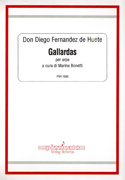 Don Diego Fernandez de Huete
Gallardas
from the collection "Compendio numeroso de zifras armonicas, con teorica, y pratica, para harpa de una orden, de dos ordenes, y de òrgano"
Ed. Pizzicato Verlag Helvetia